90 Second
Connectivity Meditation
We are here to offer you a "90-Second Process" which will surprisingly bring you into
Seeding with Thought and Action - a format for simply and quickly co-creating the
energy of "The Common Good" in our World.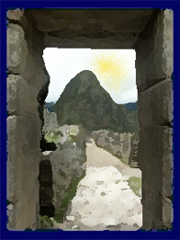 A useful and powerful Seed-Thought-In-Deed
About us: We are here to offer you the 90-Second Process. we are not here to collect lists, money, names or showcase our group.
Let us Seed and Co-Create the "Reservoir of Common Good" together.
Many people understand the benefits of meditation. However, not everyone has enough time to spend meditating for a long time every day. With the 90-second Co-Creative Meditation it is easy to fit mediation into your daily schedule.
At The Creative Group, we have over 10 years of experience sharing the Co-Creative 90 second Mediation to millions of people all over the world.  We also offer free bookmarks with "The Code of Humanity," "The Great World Prayer," and "The Six Co-Creative Ideals." Each of these is part of the daily meditation and great to have on hand as a reminder when you go about your daily life.
You can print these bookmarks for yourself or order any bookmarks, and we will send them to you free of charge. For more information, contact The Creative Group by filling out our online contact form. We look forward to helping you with meditation for a better life and better world.